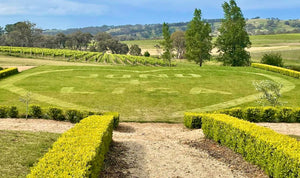 We got married!
It was a crazy stormy day but that didn't stop us from enjoying the very special occasion of our very own wedding! 
Closing for the weekend, we were able to enjoy our beautiful property with friends and family and it was an incredibly special day. Top if off with some of our delicious wine and it as certainly a night to remember! 
Great motivator too to get the place looking picture perfect for the start of Wedding season as we gear up to a host a few events before the end of the year! 
---